Since we have been living in a world totally occupied by the pandemic for more than a year now, the value of practical and easy to use sports apps are increasingly appreciated. We know that most people love the opportunities and possibilities provided by the home office as much as we at KassaiLaw do, as a virtual law firm, but it is easy to forget to stand up from your desk, to exercise and get moving.
This need has inspired many entrepreneurs and now there are plenty of sport apps around to choose from, even celebrities, like Halle Berry, are launching fitness apps. She created hers, the FitOn app, with her long-time trainer, Peter Lee Thomas, and it was worth $400 million dollars in Q1 this year. It is free, and with an almost unlimited variety of workouts and meditation we can only recommend it. 
Moving on from the above example, we have plenty of other new fitness apps to help us in our mission to start exercising. All you need to do is choose the best fits for your goals and everyday life.
We live and work in Europe, so in looking around  we were particularly interested in the ones founded in our area. 
Let's take a look at 5 of them!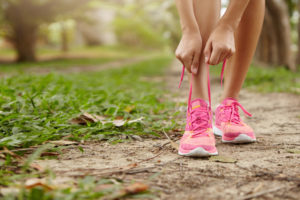 Finding it hard to get started? We've been there and done that! Myworkout GO's motto is: More life. These two words contain all that they do and why they are doing it. The app focuses on helping people to live longer and have better health by motivating  them to start exercising, as well as guide them on how to do it effectively. The exercises are based on 25 years of study and research at the Norwegian University of Science and Technology. To start with, you can calculate your biological age in just 34 minutes and see how to begin to improve your physical health. 
So if you need a nudge to take those first steps just try this Norwegian app!
Biking is certainly fun, it's no wonder that a lot of our colleagues do it in the city too. 
Cycling has always been one of the most popular leisure activities among all sports. During the pandemic, however, it became the means to move freely from A to B, even in the cities, and decreased the chances of being in crowded places.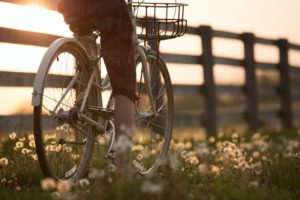 Download  Bikemap, take a look and hop on your bike, start with your local area, explore the cycle paths there and use your bike as a means of transport. Alternatively, use Bikemap at weekends and cycle along beautiful panoramic official bike routes across Europe using Eurovelo. Bikemap will be your loyal companion along the way, which incidentally was founded in Austria, to provide community-generated cycling maps & navigation services not just in Europe, but around the world
We are looking to try this out on the weekdays or at the weekend! So you should, too! You can search here for different countries and destinations.
The sharing economy is soaring higher than ever. It began with companies like Airbnb and Uber and continued worldwide with some great ideas, like sharing and exchanging clothes, media equipment, furniture, vehicles—for example through Donkey.bike, which is based in Denmark— and even skills or simply books through Rukkola.hu in Hungary.
Why not spread this great approach to sport? Boardmemore is developing a marketplace for sports equipment rental where people can rent equipment from each other.
If you are an impulse buyer, you don't have to buy a new SUP, a padel racket or get yourself into debt to try out golfing or indeed just about anything new. The two women entrepreneurs are in the P2P stage at the moment, but we hope this business and the idea will take off. 
Until it does we will have to carry on cadging from our colleagues and friends.
Giving birth and raising a child is a challenging adventure. It is almost as challenging as getting back into shape and spending some well-deserved time on  your own personal health besides work and family . 
An app could come in handy, right? 
StrongMom is way more than just an app. Its mission is to provide all moms with the tools to stay strong and have a healthy pregnancy and motherhood. Their team consists of a physical therapist, a midwife/doula and a registered nurse to make sure you take proper care of your body, even during this special period of life. 
We wish we had known about them earlier, it would have been a great help to the moms on our team too, but it's never too late to at least spread the word.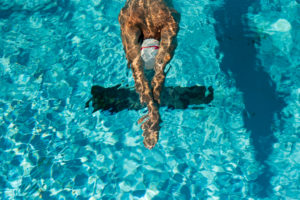 KassaiLaw is based in Sweden, but we are home in Hungary too. That's not the only reason why we are really proud of companies like Fitpuli though, this personal digital wellness specialist helps you to look after and improve your health, spirit , performance and quality of life all year round .
Fitpuli, the corporate health program, was founded by medical professionals. Their goal was to develop a framework to maintain the physical and mental health of employees. You can find all your health and lifestyle information there, but you can also accomplish exciting challenges and find diverse customizable fitness grails to quest after. You will also get handy tips and tricks on living a well-balanced life both at work and at home. The latter is the other reason we love it so much. 
Check out these apps with us over the next few weeks and give them a try! We are happy to move with you, together.